Chosen by the best, available for everyone
What's you daily work routine? 
We meet as a group at 7am and then will review any injured players and ongoing problems prior to the players gym sessions. There is morning forwards session which needs one physio to attend. The other physios will be seeing mid to long term injured players for treatment or will be in the gym overseeing a players' weights session or rehab.
You have been a Swiss DolorClast® user for a few years now, how did you first come across it?
We knew that Shockwave had been shown to have good results as a form of treatment for tendon pain. 2 years ago we had one player with persistent Achilles' pain and another player with patella tendinopathy. All the physiotherapists at Saracens had some experience with Shockwave, but since we didn't possess a machine, we weren't able to see how players might react if they had regular exposure to shockwave treatment. It was at that time we started exploring the prospect of getting a machine to assist us treating these tricky and persistent conditions.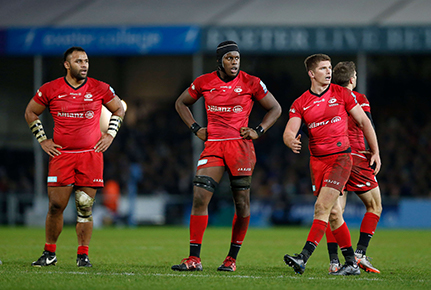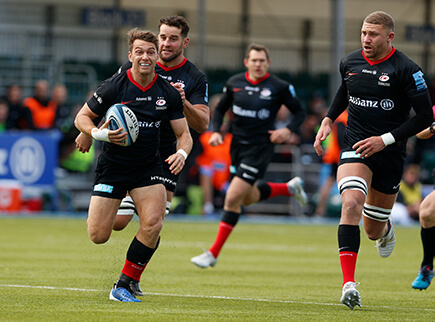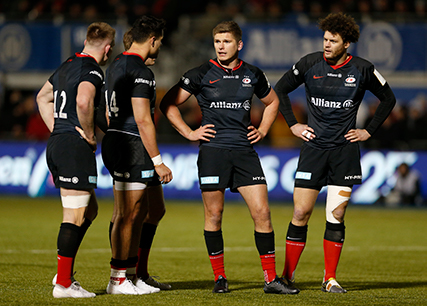 What is making you use it consistently on your patients/players?
The players like Shockwave. We have several players who feel the benefit of using Shockwave as part of their treatment for predominantly lower limb issues such as knee pain, patella tendon pain, muscle tightness, plantar fascia pain as well as Achilles' tendinopathy. Players find that the treatment can help reduce pain and muscle soreness as well as improving their mobility. 
What's the amount of preventative treatment that you use shockwave for, vs. therapeutic treatments?
We don't tend to use Shockwave preventatively, however we do use it for maintenance treatment to help maintain muscle mobility, treatment of fascial pain or tendon pain. 
So, a fun question: the treatment advice is always: give as much energy as the patient can tolerate. How much pain can a rugby player tolerate?
Some quite a lot... Others not so much. 
Who do you recommend shock wave therapy to and why? Or why not?
I would recommend Shockwave to any therapist treating soft tissue injuries or joint issues; we have found over the last 2-3 years that shockwave offers a form of treatment that you can't get by other means which helps with pain relief and helps improve and maintain soft tissue mobility. It can therefore be very beneficial as an adjunct to our manual treatment and rehab, but also can be used in isolation as well.
Related products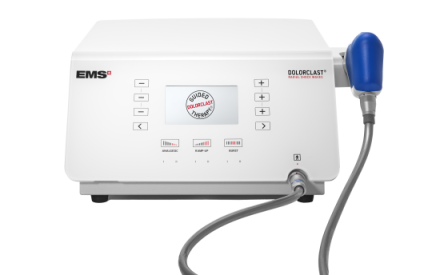 To address superficial sub-acute or chronic musculoskeletal pathologies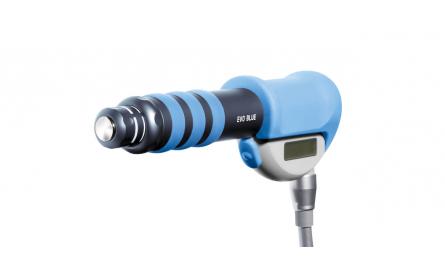 The only constant energy shock wave handpiece on the market.