DolorClast® High Power Laser
To address superficial or deep indications, acute pain and reduce inflammation
Highly powerful to tackle MSK pain for more happy patients
905nm wavelength + high peak power with short pulse duration = exceptional treatment outcomes
Delivering high amount of energy, yet safely
Treatment of deep pathologies
Fast and durable pain reduction for a fast recovery
Fast and powerful antalgic effect within 5 min after treatment
Fast reduction of acute inflammations from the 1st treatment session on
Allows you to treat more patients and boost your practice's success
Portable to treat everywhere
Hands-free mode to elevate your practice routine
Potential to address patients with high BMI
Setting up your physio therapy practice? Looking for pain therapy and physical therapy equipment? We`d love to discuss about the DolorClast® High Power Laser with you and how it can help your practice. 
Image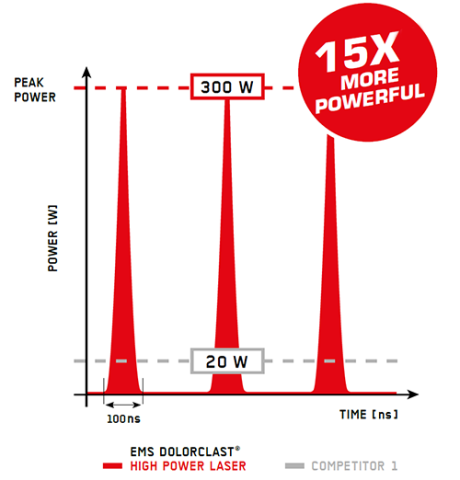 1. Provide a
fast analgesic effect

&

long-lasting healing
Tackle your patients' pain as fast as 5 minutes after GDT protocol delivery, thanks to the temporary inhibition of the nociceptors in the treated area, without having to use pain medication.
Reduce acute inflammation from the 1st treatment session on with the decrease of the amount of Prostaglandin E2  (key marker of inflammatory diseases), thus mirroring the effects of nonsteroidal anti-inflammatory drugs (NSAIDs) without exposing patients to their side-effects and addiction.
The most powerful 905nm superpulsed laser for fast pain relief and long-lasting healing
Image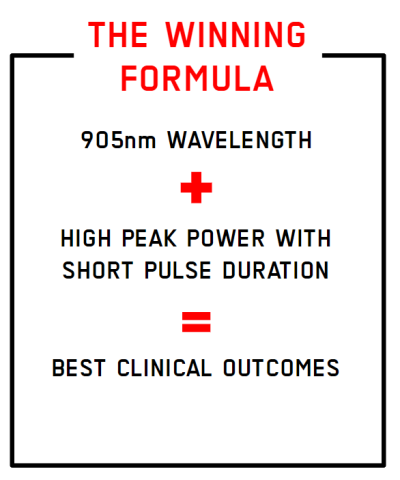 Image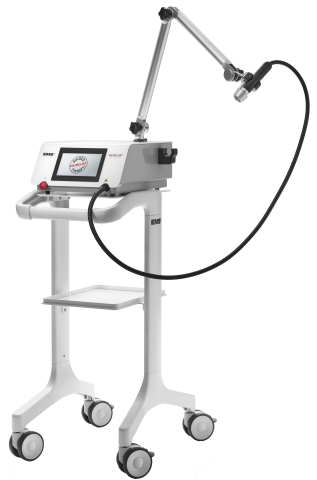 2.
Ease practice workflow

to increase your profitability
Treat more patients per day thanks to DolorClast® High Power Laser hands-free mode
Easily transport your laser everywhere thanks to its lightweight (8kg) and treat your patients anywhere they are
Address most of musculoskeletal pathologies and all types of patients thanks to its presets:

1 custom GDT protocol
40 protocols by indications
7 protocols by action (anti-inflammatory, anti-edema, hypersensitive patients etc.)
Treat with agility: dedicated for both beginners and experts
3. Lase with
safety
Treat safely without risk of over-heating the tissues thanks to short duration impulses (100 ns) which allow the treated area to maintain below the thermal threshold.
Deliver the right laser dose without risk of burns thanks to the wide laser beam size (1 cm in manual mode and 3 cm in hands-free mode).
Save time without compromising patient safety thanks to the handsfree mode.
In hands-free mode, the spacer clipped on the handpiece keeps the patient's skin at a safe distance, for a burn risk-free treatment.
Healing at the speed of light.
Image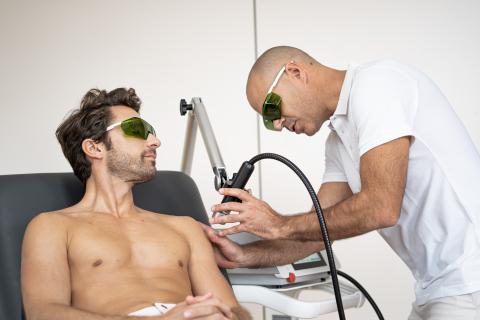 Technical features
Sign in and get access to technical details
Create your EMS account to enjoy exclusive benefits like product configurations, scientific studies, and to register your device.
Tutorial videos
on product pages
Technical details
on product pages
Warranty and support
information