DolorClast® Blue Handpiece
Ensure serene treatment delivery for both practitioner and patient
Image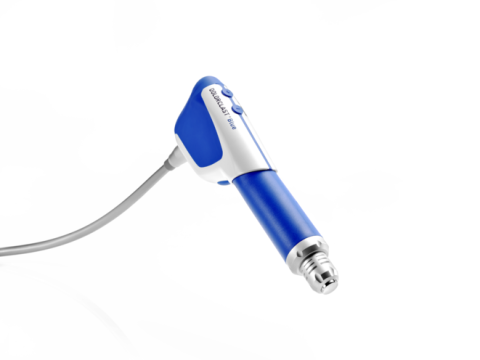 Integrated power selection buttons
for easy and fluid increase of delivered energy during the treatment.
displayed on the applicators allow to be more accurate in the manual pressure during the treatment. 
The silicone shocks absorbers
at the back of the handpiece inserts designed to increase user comfort and handling.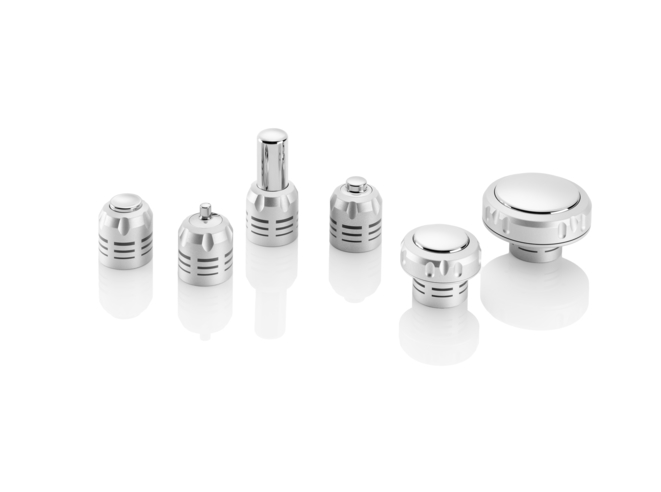 Image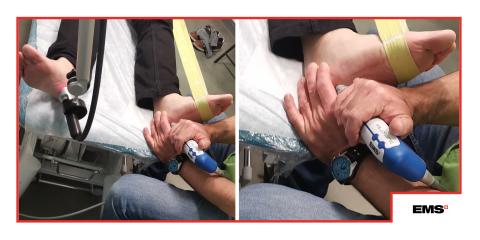 Technical features
DolorClast® BLUE Handpiece
Ballistic radial ESWT handpiece
Sign in and get access to technical details
Create your EMS account to enjoy exclusive benefits like product configurations, scientific studies, and to register your device.
Tutorial videos
on product pages
Technical details
on product pages
Warranty and support
information