Pseudoradicular lower back pain
Pathology
These disorders include facet joint affection, piriformis syndrome and several other conditions. The associated pain is perceived in proximal dermatomes within the thigh (referred pain, head zones). In many cases of pseudoradicular lower back pain, it is impossible to find the underlying disease characterizing these cases as idiopathic.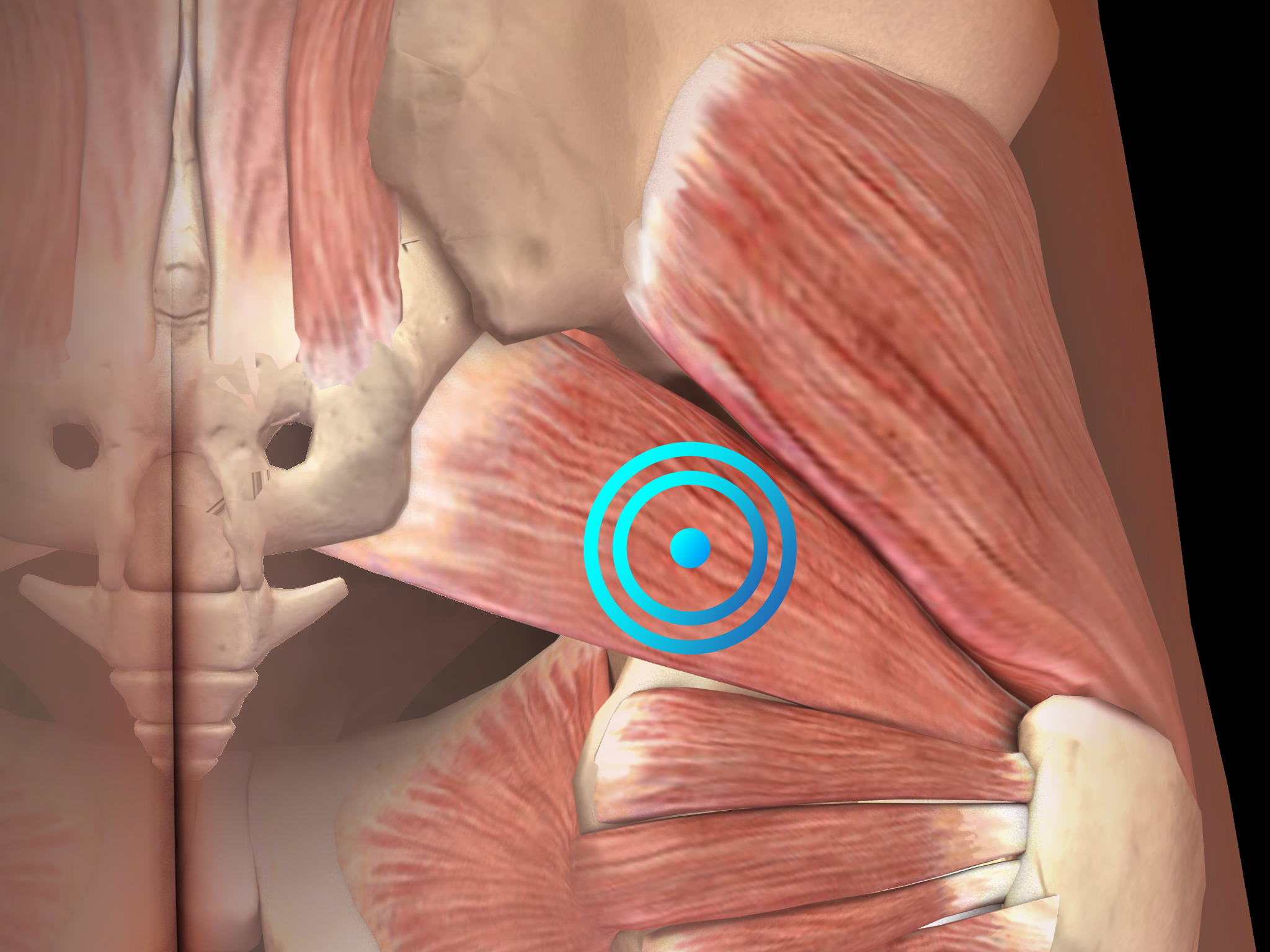 The distinction between radicular and pseudoradicular lower back pain is clinically relevant for several reasons:
Radicular pain has always a neuropathic component because it always involves damage or irritation of peripheral nerves or nerve roots. In contrast, pseudoradicular pain may occur without damage or irritation of peripheral nerves or nerve roots and, thus, might be purely nociceptive. This distinction is very important when evaluating the results of neurophysiologic examinations.
Radicular pain (neuropathic pain) is predominantly sensitive to antidepressants and anticonvulsants. In contrast, pseudoradicular pain (nociceptive pain) is predominantly sensitive to nonsteroidal anti-inflammatory drugs (NSAIDs).
Diagnosis is based on clinical features. Diagnostic imaging should be considered to rule out other causes of lower back pain or to establish the diagnosis of radicular or pseudoradicular lower back pain when in doubt. However, it should be noted that abnormalities found in radiological examinations in the lumbar spine poorly correlate with clinical symptoms.
Radial shock wave therapy is a very effective alternative for pseudoradicular lower back pain treatment.
Side effects of Radial Shock Wave Therapy (RSWT) using the Swiss DolorClast®.
When performed properly, RSWT with the Swiss DolorClast® has only minimal risks. Typical device-related non-serious adverse events are:
Pain and discomfort during and after treatment (anaesthesia is not necessary)
Reddening of the skin
Petechia
Swelling and numbness of the skin over the treatment area
These device-related non-serious adverse events usually disappear within 36h after the treatment.
Locate the area of pain through palpation and biofeedback.
Apply coupling gel to transmit shock waves to the tissue.
Deliver Radial or Focused Shock Waves to the area of pain while keeping the applicator firmly in place on the skin.
Clinical proof
Practitioner?
Get information on the diagnosis, the functioning of shock wave therapy, clinical proof, contraindications, etc.
Discover our products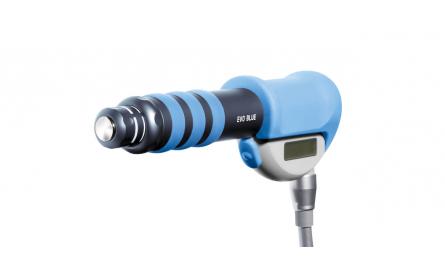 The only constant energy shock wave handpiece on the market.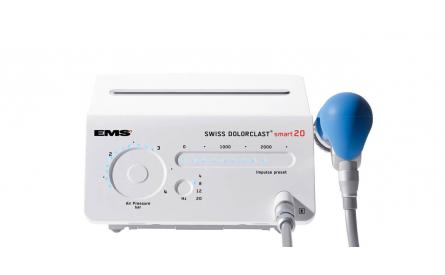 The smart choice in radial shock wave therapy