"Shock wave therapy is a good kind of pain"
The 2019 Southeast Asian Games have started on November 30th in Manila. We had the chance of meeting leading doctor for the National team of Thailand, Dr. Chakarg Pongurgsorn. We wanted to learn more about his daily use of the Swiss DolorClast Method on athletes during the Games. 
Dr. Pongurgsorn, could you tell us what your role in the SEA Games is? 
I am here as medical delegate and leader of the Thai medical team. My team and I will treat athletes who do all kinds of sports as we have a medical room where we practice physiotherapy, but we will also go directly on the field if a treatment is needed. 
What's your daily work routine during the SEA Games? 
As I was saying, we treat all kinds of athletes with all kinds of injuries. Acute injuries, of course, but also chronic, as some athletes come with old injuries that are still not completely healed. Shock wave therapy is our preferred choice of treatment for those injuries. Besides shock waves, we also do taping, cold compressions and all sorts of complementary treatments. 
Why did you choose to use the Swiss DolorClast® Method during the SEA Games? 
Because I found that it was a very useful treatment which could replace some other therapies which were used previously. There were also lots of studies to prove the efficiency of the treatment, including some studies written during the last Olympic Games in Beijing. They stated that you could also use shock waves on acute conditions and that they help to improve the athlete's performance.
Image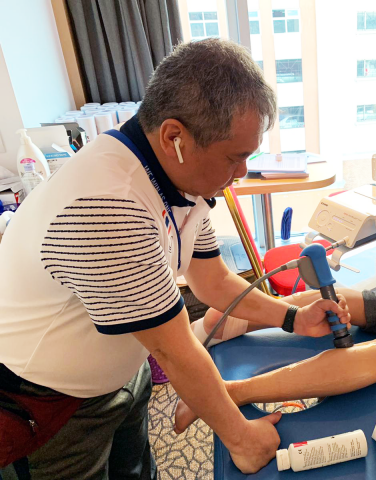 Which pathologies/conditions do you treat most with the Swiss DolorClast® during the Games? 
Quite a number! We mainly treat chronic tendinitis, muscle sprains, and generally pathologies due to overuse. Shock waves are really useful in cases where the injury is already a few days old and has become sub-acute, as they help to decrease inflammation and pain. This helps the athletes to hopefully go back to the game as quickly as possible. 
How do you think shock wave therapy can be a form of preventive treatment?
I think that it's very useful to prevent stiffness of the muscle. When they are under such intense activity, muscles tend to tighten up, resulting in cramps or worse injuries. Shock wave therapy helps muscles to relax and thus avoiding more serious lesions. 
So, a fun question: the treatment advice is always: give as much energy as the patient can tolerate. How much pain can one of your athletes tolerate? 
Well, it depends. We know that shock wave therapy can be uncomfortable, so we try and always explain that the pain from shock wave therapy is a good kind of pain. It means that the area which is injured or inflamed is reacting to the therapy. We can always adjust the intensity according to the level of tolerance of the athlete anyway. The machine is quite noisy so it can be scary, but I've found that explaining all the steps helps to overcome some of fears that might come with the treatment. After that, the athletes are calmer and more relaxed resulting in much better results overall and happy patients. 
Who do you recommend shock wave therapy to and why? 
I would recommend it to anyone who has an injury, especially chronic. Some athletes I treated had been suffering from tendinitis for a long time and thought that they tried everything without success. Shock wave therapy, however, healed them.   
Image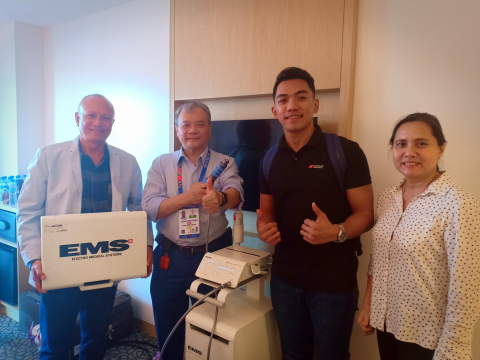 Image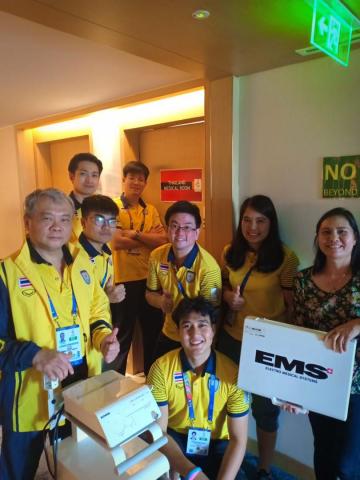 Image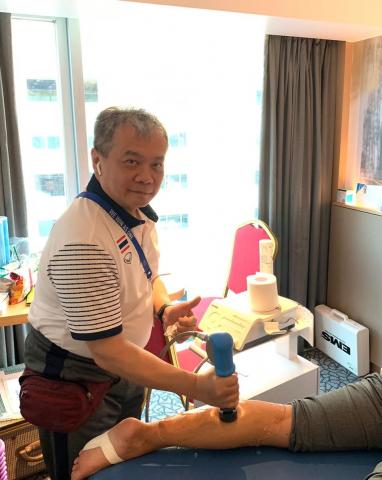 Watch the full interview:
Related products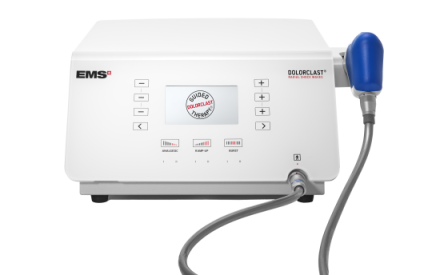 To address superficial sub-acute or chronic musculoskeletal pathologies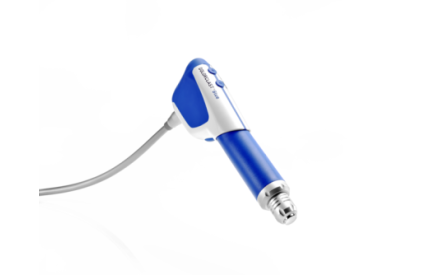 Ensure serene treatment delivery for both practitioner and patient