Groundbreaking study on return to play after muscle injury
Muscle injury recovery is one of the main challenges faced by sports rehabilitation therapists. Their main goal is to get injured athletes back to competition in the shortest possible time, however, muscle pain is sometimes more difficult to manage. With advances in medicine, several promising avenues are emerging and must now be put to the test. Extracorporeal Shockwave Therapy in particular is believed to be able to help the recovery of this type of injury more quickly and sustainably.
This hypothesis led to a collaboration between researchers from the University of Munich1 and players from an elite football team, competing in the first/second Bundesliga. The team retrospectively assessed the treatment and recovery times of 31 professional football players, all of whom had muscle injuries. The majority of these injuries were overexertion-related muscle disorders. 
After an initial assessment of the pathologies from which the patients suffered, the experimental therapists decided on a plan of action, i.e. the choice of shockwaves used and the complementary therapies necessary for the footballer's full recovery. 
All footballers returned to play in 2 to 14 days maximum, reducing lay-off times by up to 54%!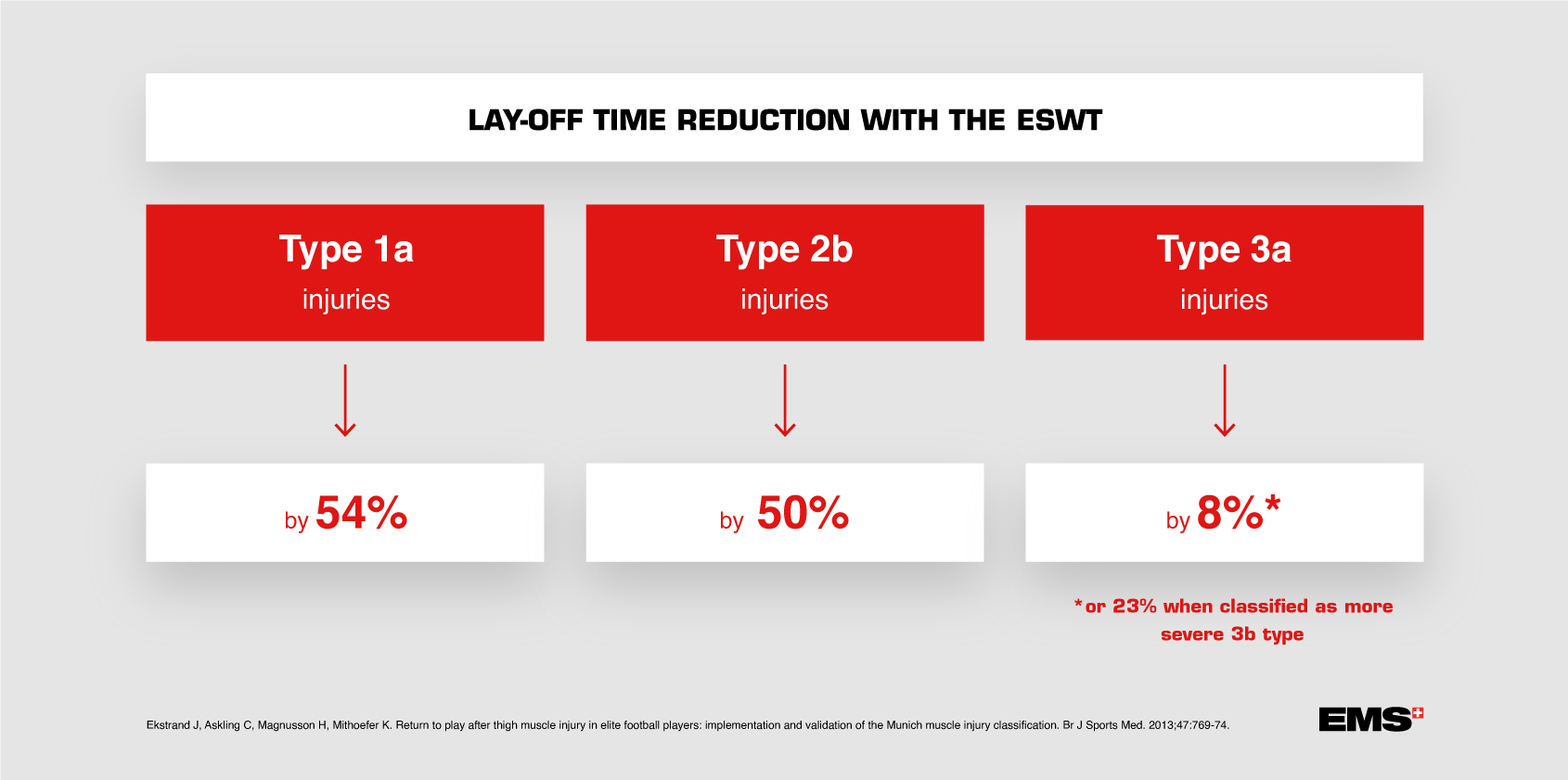 Re-injury rates were also particularly low compared to standard treatments without shock wave therapy. Constant monitoring of the patients' pain perception on the VAS scale showed that there was a constant decrease in pain over the course of the treatments.
Even more surprisingly, Prof. Dr. Med. Christoph Schmitz of the University of Munich, tells the university blog: "Incorporating rESWT/fESWT into a multimodal therapy approach is safe, effective, and beneficial for the athletes suffering from various muscle injuries; specifically, median and mean lay-off times after type 1a (muscular tightness/hypertonicity) and 2b (muscular strain injury) muscle injuries were 50% shorter than comparable cases reported in literature; radial and focused ESWT can have an influence on re-injury prevention."
Ironically, the promising results of this study now create difficulties in creating a prospective study with a control group. Gaining approval from a footbal club or a player for establishing a control group turns out to be a barrier because they will want to only apply the method that minimalizes the return-to-play time. Therefore, further investigation will need to focus on recreational athletes.
How does it work in real practice?
Felix Zimmermann and the team of ALTIUS Swiss Sportmed Center AG used this combination to treat the Swiss national bobsleigh team, two of whose players suffered from Gastrocnemius Tear, with excellent results.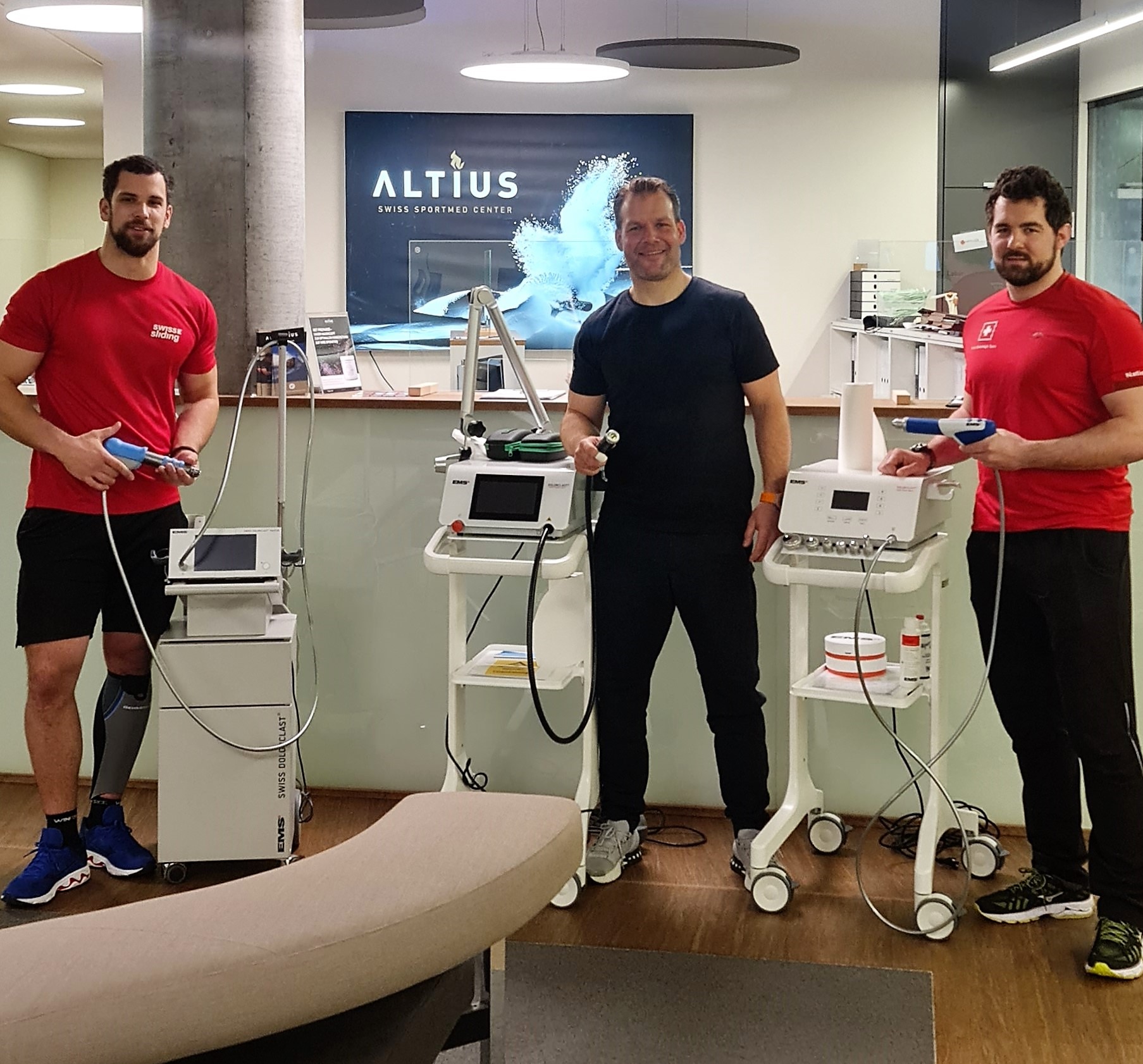 Would you like to read more about this study?
Related products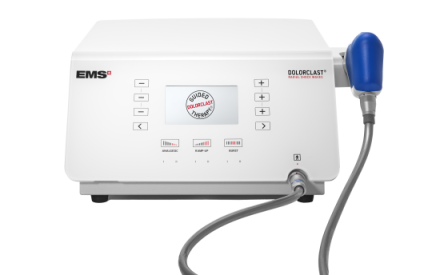 To address superficial sub-acute or chronic musculoskeletal pathologies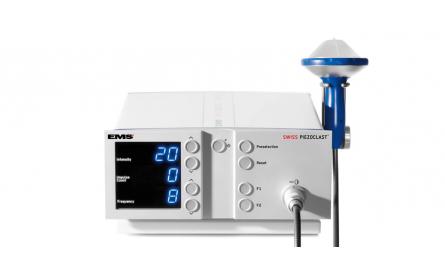 To address deep chronic musculoskeletal pathologies.