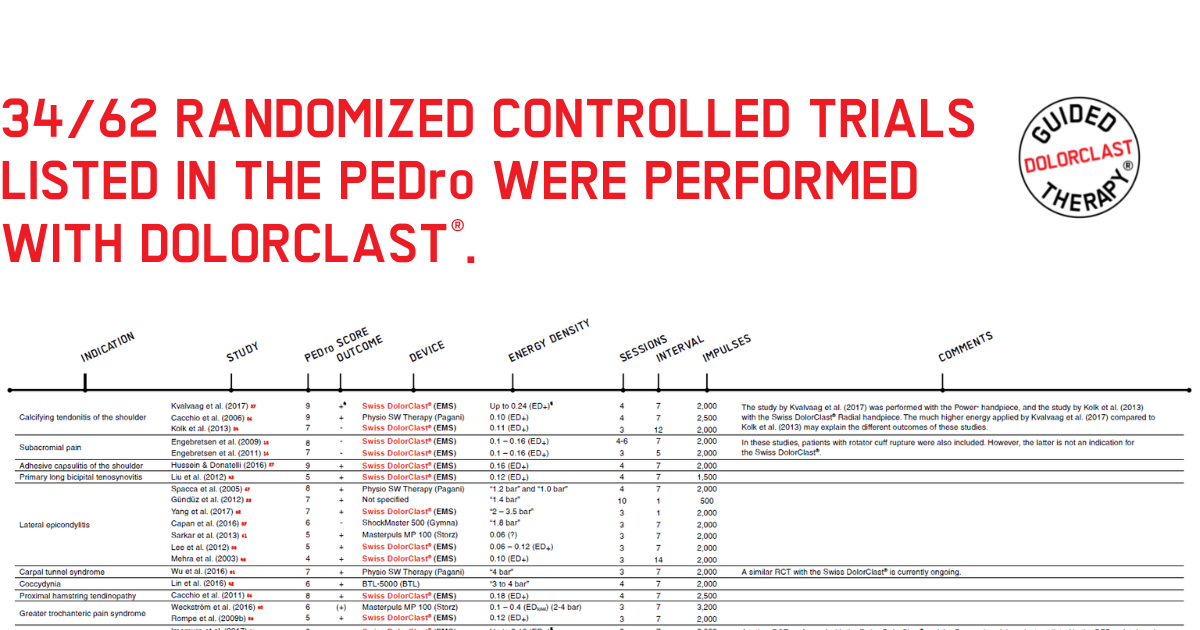 Clinically proven results: the PEDro database
Here's an extract of the studies. Click on the names of the researchers to read our abstracts or be redirected to the abstracts of the studies. 
Download the full page for more details on treatment modalities and comments.
PEDro enables you to read and understand clinical studies
In this series of videos, the teams at PEDro empower you to maximize your understanding of clinical studies.