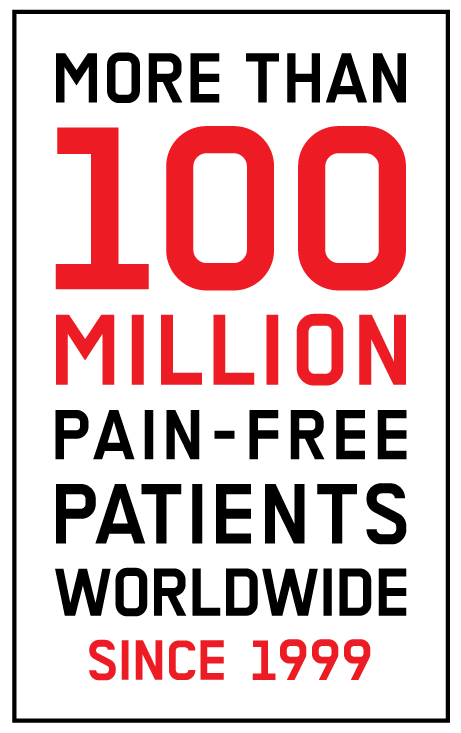 About EMS: get to know us
Electro Medical Systems (E.M.S), is a market leader in manufacturing precision medical devices for physical therapy and orthopedics, dental prophylaxis, and endourology, providing solutions to improve practitioners' and patients' lives.
With around 1,000 qualified and specialized employees, we work on further improving our products and services every day – at our corporate headquarters in Nyon and around the world: Because our goal is absolute perfection.
With this philosophy, we are continuing a more than 200-year-old tradition of the Swiss Vallée de Joux. This is where EMS was founded, as well as numerous other brands, known worldwide for their precision down to the smallest detail.
EMS Pain Therapy:  unmatched performance since 1999
EMS invented radial shock wave therapy and pushed technology to the limits of physics: maximum energy output at all frequencies.
The results speak for themselves: ince 1999, more than 100'000'000 patients have been treated with the DolorClast® solutions so far.
DolorClast® radial shock wave delivers efficient, fast treatments and happy patients. 
By this, EMS has enabled and helped medical teams worldwide to offer the best-in-class care and service for their patients. 
The game changer in pain therapy
Guided DolorClast® Therapy: High Energy Performance 

In an effort to constantly improve and become a complete partner for orthopedics and sports medicine, EMS launched its innovative holistic treatment concept in 2020: Guided DolorClast® Therapy.
This holistic solution for musculoskeletal pain therapy offers:
Guidance to 3

high energy

therapies:

DolorClast® Radial Shock Waves
DolorClast® High Power Laser

Swiss PiezoClast

Focused Shock Waves
Evidence-based practical expertise
Fast, safe and efficient
A conservative treatment
No medication, no surgery
Exclusive education programmes for practitioners
From the inventors of radial shock wave therapy