05: Rehabilitate
Guided DolorClast Therapy is based on the combination of different therapies aiming at relieving pain and healing musculoskeletal injuries. On top of the DolorClast® Laser & Shock Waves treatments, its strength lies as well in a rehabilitation program that speeds up and increases functions recovery. The rehabilitation program shall be set up at the discretion of each practitioner, depending on their habits and the material they own in their practice. 
GDT invites practitioners to involve patients in their treatment routine and be an actor of their recovery. Adding rehabilitation exercises to DolorClast® laser and shock-wave treatments will improve clinical outcomes.
rSWT® combined with physical therpay enables better and faster pain reduction, grip strengh increase, functional improvement and tendon tear healing, than physical therapy alone.
Ultrasounds diathermy & TENS
Image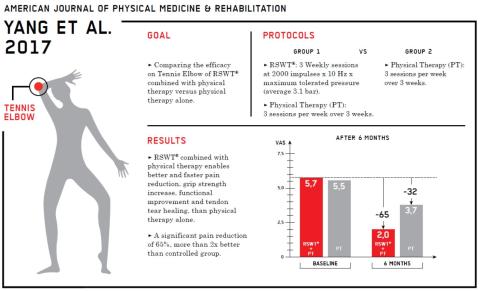 Eccentric loading
Image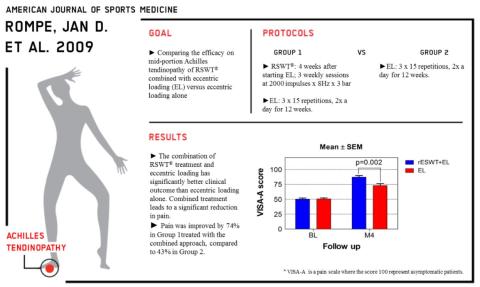 The combination of rSWT® treatment and eccentric loading has a significantly better clinical outcome than eccentric loading alone. Combined treatment leads to a significant reduction in pain. 
Stretching exercices
24 months after treatment, pain decreased overall by almost 70% in patients who received GDT protocol.
Image