Swiss PiezoClast®
To address deep chronic musculoskeletal pathologies.
Image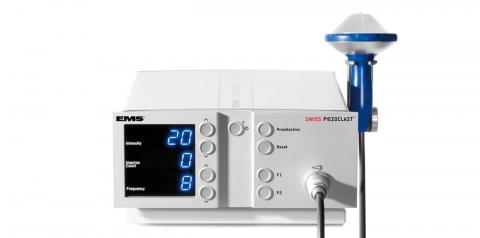 Deliver the highest energy and cavitation to tackle deep recalcitrant tendinopathies
Total energy density is greater with the PiezoClast® than the best-in-class competition. 


Provide comfort even when treating highly painful enthesopathies
Address patients with a low-tolerance threshold of pain.
 
Obtain a maintenance free console that boosts your practice profitability
The electronic generator doesn't require any maintenance or service.
Setting up your physio therapy practice? Looking for pain therapy and physical therapy equipment? We`d love to discuss about the Swiss PiezoClast® with you and how it can help your practice.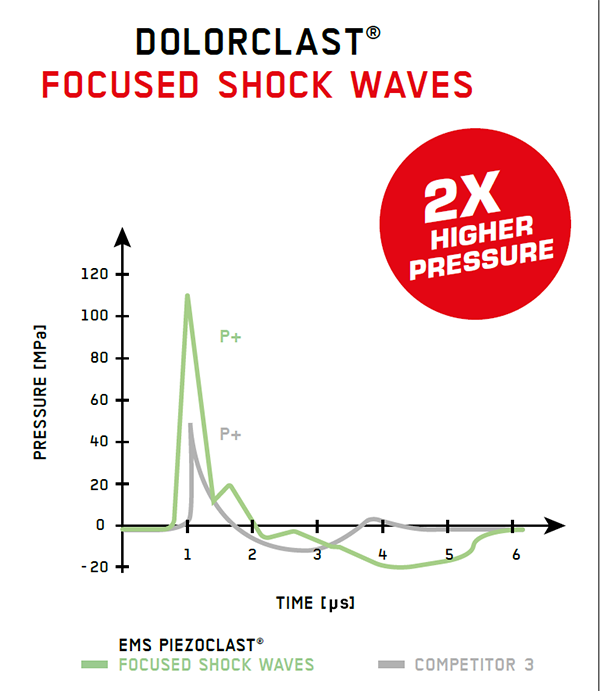 Product features
1. Deliver high energy
High performances piezoceramic technology to:
Deliver a twice as high Peak pressure than competitive devices
Treat even the deepest pathologies thanks to a penetration of 8 cm
Treat anywhere anytime with a transportable device and a weight of 10 Kg
2. Overcome pain
Piezoelectric generator avoids mechanical displacement to comfortably treat sensitive patients or pathologies such as enthesopathies
3. Low running maintenance costs
Maintenance free console
Handpiece lifetime of > 5M impulses
No water cooling system
 
Case study of focused shock waves:
I am very pleased to be able to offer focused shock wave therapy for mountaineers' finger pain, because in the past our interventions have not helped sufficiently with this type of injury and there have been a few cases where we have not helped the patient at all. However, with shock wave therapy we are seeing more and more cases approaching a solution.
John Ostrovskis, specialised Physiotherapist, MSK-Sonograph, UK
Image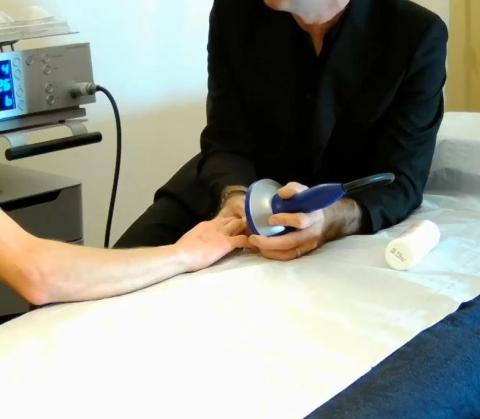 Technical features
Focused ESWT with piezoelectric generator
LCD screen with frequency and pressure controller
Sign in and get access to technical details
Create your EMS account to enjoy exclusive benefits like product configurations, scientific studies, and to register your device.
Tutorial videos
on product pages
Technical details
on product pages
Warranty and support
information