Swiss DuoClast®
Radial & focused: the ultimate shock wave therapy solution.
Image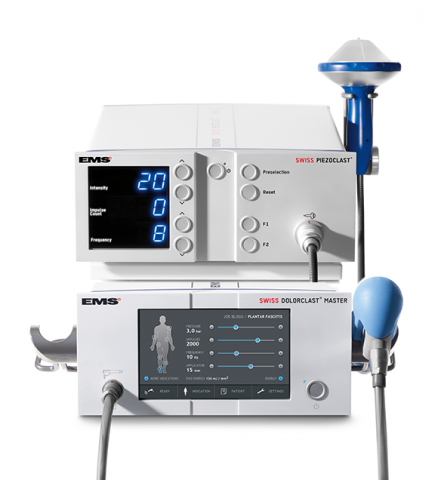 Swiss DolorClast® Master: All superficial indications
Compressed air accelerates a projectile that strikes a fixed applicator. The kinetic energy is converted into a Shock Wave delivered to the target tissue through the skin.
Swiss PiezoClast®: All deep indications
High voltage is applied to 1,000 piezoceramic crystals generating pressure waves, which penetrate the skin and travel through the tissue focusing on a cigar-shaped volume.
Technical features
Sign in and get access to technical details
Create your EMS account to enjoy exclusive benefits like product configurations, scientific studies, and to register your device.
Tutorial videos
on product pages
Technical details
on product pages
Warranty and support
information