Contact gel
Enables shock wave transmission
Image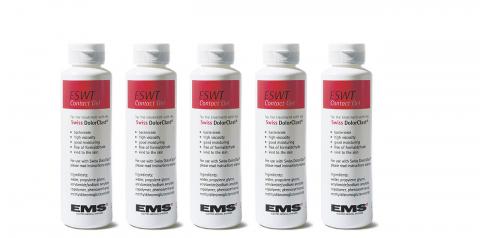 Product features
Specifically developed for the Swiss DolorClast® treatment, this contact gel facilitates the transmission of Shock Waves to the tissues.
Formulated with a bactericide and free of formaldehyde, Swiss DolorClast® contact gel respects the skin of each patient.
Technical features
Sign in and get access to technical details
Create your EMS account to enjoy exclusive benefits like product configurations, scientific studies, and to register your device.
Tutorial videos
on product pages
Technical details
on product pages
Warranty and support
information